Drumsticks flowers or blossoms dishes are not as common as the vegetable Drumstick is. Because it's not easily available in the market.
I came across this dish when I was in Bangalore. One of my neighbours had cooked this and I was really surprised that even the drumsticks blossoms can be cooked and it tastes so well. It is quite a common dish in Andra and Tamil Nadu. This is the benefit we get when we stay in different places and learn new things.

Drumstick flower benefits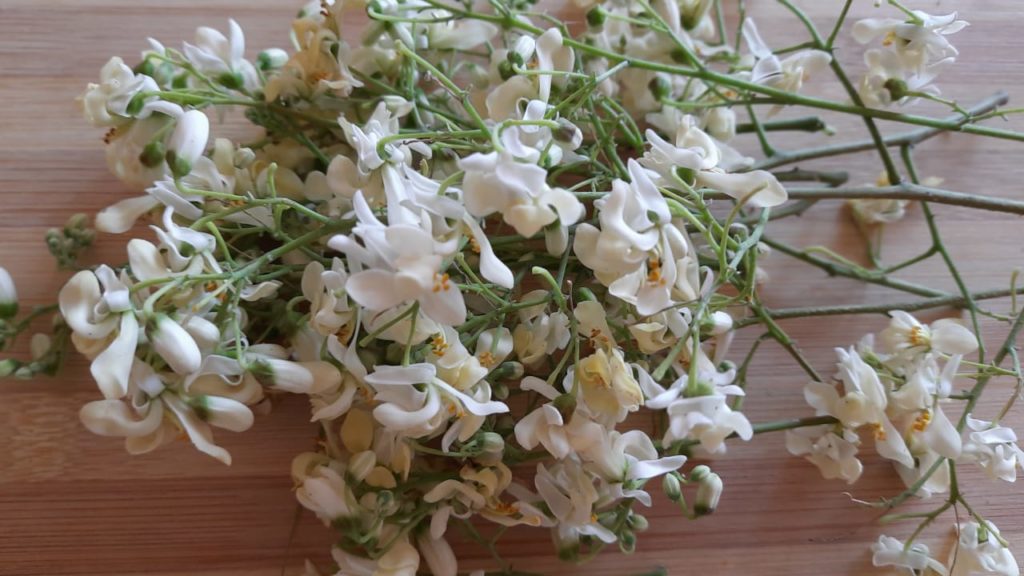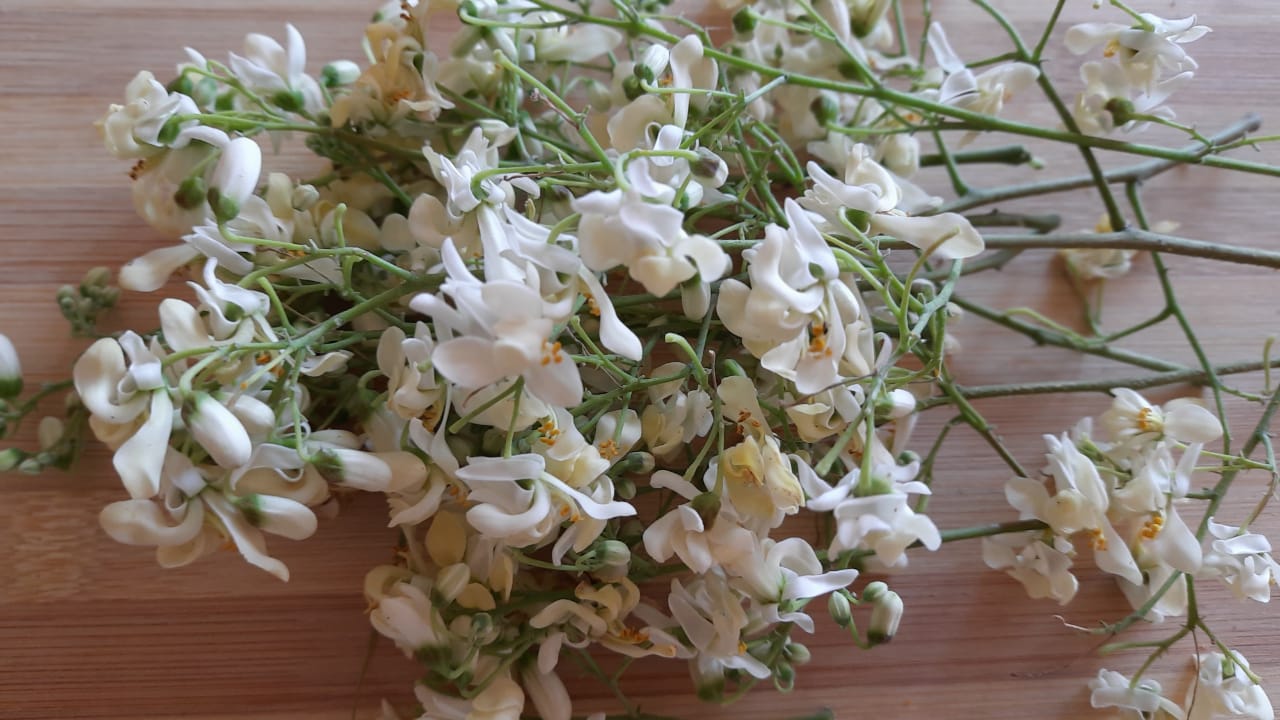 Drumstick is one of the rare plant species whose leaves, seeds, flowers are edible and extremely nutritious. The blossoms have numerous health benefits like improving eyesight, infertility issues, reduce the amount of glucose in the blood and the high calcium content to strengthen the bones.
Drumsticks Blossoms tastes awesome and that is why I wanted to share this recipe with you all. You need to have a lot of blossoms say about 3 big cups, it tastes somewhat like mushrooms. You need to clean the stem out from the flower else it may taste mild bitter.
The egg is a good combination and this is how it is cooked. You can reduce the number of eggs if you want the natural flavour of the blossoms do not overcook them. The aroma we get while cooking is just tantalising.
Read all Vegetarian recipes on Spices and Aromas
Join us on our Facebook Group Spices & Aromas
Drumstick Flower recipe – Delicious and Nutritious
Course: Main
Cuisine: Indian
Difficulty: Medium
Drumstick flowers / Blossoms are extremely nutritious. A simple recipe of it powered with eggs makes it also delicious.
Ingredients
3 cups Drumstick flower / blossoms recipe

3 Onions

3 eggs (you can even use one egg for more flavour of the blossoms)

6 green chillies (reduce green chillies if eggs are reduced)

3 sprigs curry leaves

1 tbsp coriander leaves

3 tbsp oil

Salt to taste.
Directions
Pluck only the flowers and buds from the stem and wash it thoroughly three times, you can either chop it half the size or leave as it is.
Chop onions and green chilli.
Heat oil in pan fry onions, green chillies and curry leaves. Add salt and cook till they become soft
Add the drumstick blossoms and cook for a minute.
Add eggs and crumble it.
Garnish with chopped coriander leaves.
click to watch the step-by-step video below
Recipe Video