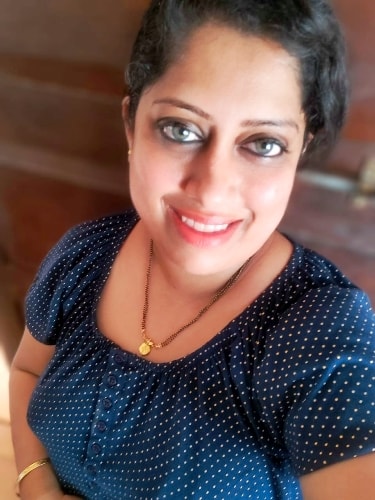 It all started when I felt that cooking is one job that made me happy always. And my joy doubled when people loved the dishes I cooked!
I am Rovena Fernandes, born and brought up in Santhekatte, a small town in Udupi, known for Udupi Vegan dishes around the world. I cherished amazing people around me who had great skill and knowledge in cooking.
When I got married and moved to Bangalore, I started to miss all the traditional food, that my grandmother and Mom used to prepare, sitting at home all alone and thinking of all the traditional food started pricking my taste buds.
I wasn't connected online those days and I started asking recipes with my mom, Mother-in-law and my aunt's and they guided me with their recipes.
I lived in different places like Bangalore, Mangalore and now again settled back in Santhekatte. Wherever I moved, I was always curious to learn new recipes from my neighbours and friends. This has boosted my love for cooking and since then, I kept trying, experimenting with different recipes till I was satisfied and I documented them.
It is the spices and the aromas that enhance any dishes and that is what made me name my website "Spices & Aromas"!
My dear husband, Lawrence Crasta who has made these spices and aromas reach everywhere with this awesome website designing for me. My mom still helps me in the kitchen and my naughty little son comes and joins my cooking fever. We are a family of cooks from my Grandmother Juliana Fernandes, a great cook, used to cook delicious dishes even in her 80's. My Father who worked overseas but while at home would love to cook continental dishes like Pizzas, roasts, caramel custard, even before Pizzahut and Dominos open in the town. My only brother creates new dishes often, and it comes out just awesome.
This is a small effort, to share all the collection of my learnings with everyone through my blog. I am thankful to all the people who inspired me, taught and shared their magic recipes. Truly they had magic in their hand.
I have included many traditional recipes in the blog and I hope you all will enjoy the spices and Aroma platter.
You can always reach me by emailing me at [email protected] or if you have any amazing recipe we can publish your recipe in my blog.
Thank you all
Rovena Fernandes
[everest_form id="287″]