Vegetarian
Raw Jackfruit Sukka with Black Chana is a traditional Mangalorean dish. here we are using a tender jackfruit. This is
Sea Food
Bangude Pulimunchi is a Mangalorean special fish preparation in hot and tangy masala
Mangalorean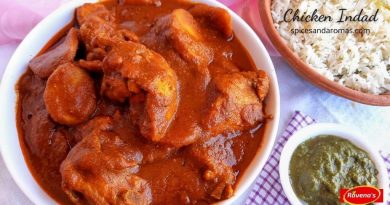 This Chicken Indad Recipe is a traditional Mangalorean recipe that tastes hot-tangy-sweet. Quite easy to prepare and has a unique taste.
Snacks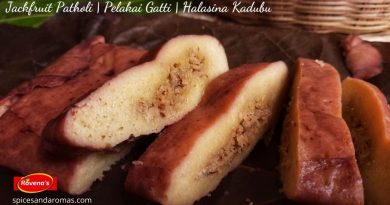 Jackfruit Patholi is jackfruit rice and coconut batter steamed, folded in a Teak-tree leaf which gives a unique aroma and taste to the Jackfruit Patholi. It is commonly prepared in the Mangalore, Konkan region.
Sweets & Deserts
This Shahi Tukda recipe is a royal treat for the sweat lovers. It's easy to make and tastes so great.
Pork
Mangalorean Pork Indad is a mild sweet-sour pork dish. It is a popular dish in most of the Mangalorean Catholics banquets. The pork meat is cut into thin but slightly big pieces