Steamed jackfruit cake is a popular dish in the Mangalore-Konkan region, prepared with jackfruit. It's called by different names like Ponsache Patholi in Konkani, Pelakai Gatti in Tulu and Kannada it's called Halasina Kadubu.
Join us on our Facebook Group Spices & Aromas
Jackfruit Patholi is steamed folded on Teak-tree leaves which gives a unique aroma and taste to the Jackfruit Patholi. Also, teak leaves have medicinal properties. The leaves give a magenta colour to the Patholi after steaming.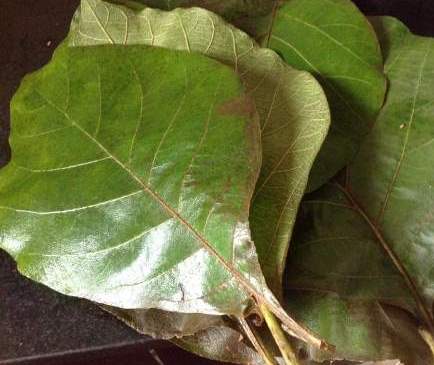 Patholi is prepared in different ways. One of them is using rice rawa instead of soaking and grinding rice, this simplifies the process. The other way is grinding rice jackfruit Jaggery and coconut together and steaming them.
Jackfruit Patholi | Jackfruit Gatti | Halasina Kadubu Recipe
The one that I have made is a variation from the second type of Patholi wherein I have made a separate stuffing of coconut and jaggery and stuffed it inside the Patholi. This is how my grandma used to make patholi. Each one taste different from the other.
The same process can be made using banana leaves, in case the teak leaves are not available.
To make this dish yummier is adding more jackfruit to the batter. The more you add the soft and tasty it is. Try making it this jackfruit season and enjoy the taste of soft stuffed patholi with a juicy Coconut stuffing.
Jackfruit Patholi | Halasina Kadubu | Pelakai Gatti | Steamed Jackfruit Cake
Course: Snacks, Traditional Dishes
Cuisine: Mangalorean
Difficulty: Medium
Jackfruit Patholi is jackfruit rice and coconut batter steamed, folded in a Teak-tree leaf which gives a unique aroma and taste to the Jackfruit Patholi. It is commonly prepared in the Mangalore, Konkan region.
Ingredients
6-7 teak tree leaves/Banana leaves

For the Batter

2 cups parboiled/ idli rice

1 cup coconut (Optional)

1.5 tsp Salt

1 kg Jackfruit

For the stuffing

2 cups grated coconut

¾ cup Jaggery

1/4 cup water

8 Cardamon pods powdered
Directions
Method for making Batter
Soak the rice for 4 to 5 hours.
Grind it with coconut, salt and jackfruit pieces. Grind it to a coarse paste. Keep aside.
Method for the stuffing
In a pan, add jaggery and 1/4 cup water and heat it. When Jaggery melts add Coconut and Cook for 10 mins.
Add cardamom powder.
Stuffing is ready.
Preparing teak leaf for steaming
Wash the teak leaves
Wet your fingers and spread the batter on the leaves and spread it.
Put some stuffing in between and spread the batter on top of the stuffing, as shown in the pic.
Fold the leaf first from the sides and the top and bottom corner.
Steam it for 30 minutes.
Recipe Video
Join us on our Facebook Group Spices & Aromas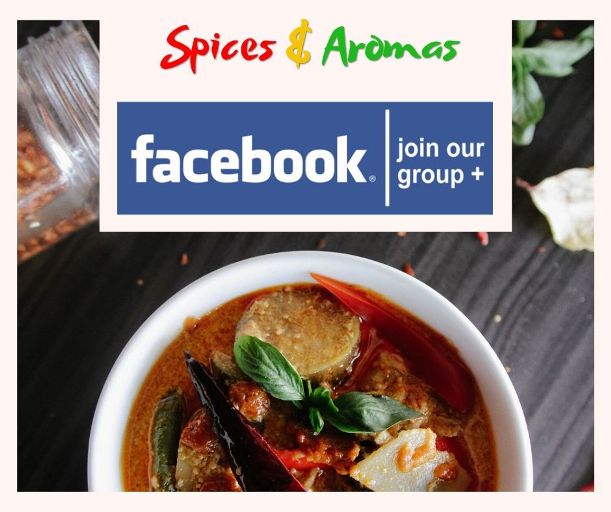 Join us on our Facebook Group Spices & Aromas