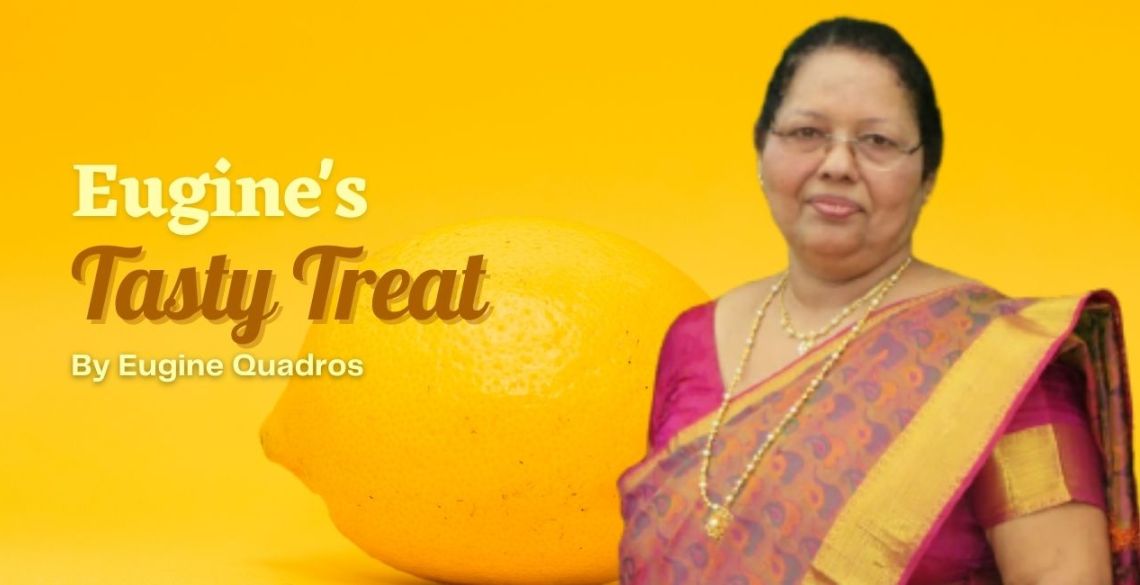 Eugine's Tasty Treat
It's my pleasure to introduce Mrs Eugine Quadros as a guest blogger and we have dedicated this exclusive page for her delicious recipes.
Eugine is a well Known cook, from traditional cooking to an allrounder. I have been knowing Eugine Quadros since my childhood days. It was only her name and picture that I had seen in some of our Catholic magazines with all the amazing recipes published.
Later I happened to meet Eugine, a very charming, dynamic and multi-talented lady from Hanehalli Barkur. She once had given me copies of her recipes and I even today try them out. She has a collection of hundreds of recipes.
And all her recipes are just awesome!. I am really happy to have her here in Spices and Aromas.
She started her culinary journey after she got married. Eugine says her mother was a wonderful cook. She never felt the need to learn cooking and always enjoyed the taste of her mother's cooking. While she got married, she had no in-laws since they were no more. She tried to learn cooking from her husband's aunt, who guided her in her day to day cooking. She started to enjoy cooking, tried new dishes and all that she did was to make her kids happy. As her kids grew up, she started writing in magazines.
Apart from cooking, she conducts free cooking classes for ladies interested in cooking. She encourages ladies by conducting workshops on preparing and selling home-based products like pickles, pappads etc.
Eugene Quadros a pleasing personality is also an eminent social worker with true concern for the less privileged, ready to help anyone in need. The brave lady who sailed successfully with caution in the ocean of politics. She is a successful Political Leader. Ex-President of Hanehalli Grama Panchayat, Member of various State Government bodies and handled various responsibilities in the Catholic Sabha, former vice President of Barkur Parish and ex-president of Catholic sabha Udupi zone.
Eugine's husband, Mr Roque Quadros, is always supporting her in her work. They are blessed with two children, Royan works overseas on cruises and Russell works as an aerospace scientist in London.
Eugines Delicious Recipe Collections