Join our Facebook Group Learn & Share more recipes
Rasam is one of the must or commonly made dish in most of the south Indians houses. Rasam goes very well with white rice and I love to drink it like soup!
Have you ever had your meals in Dharmastala temple?. My friends say it's one of the tastiest rasam they had ever. It's well known for simple but tasty meals they serve to the visitors.
---
Easy Electric Coconut Scraper – Todays Best Price on Amazon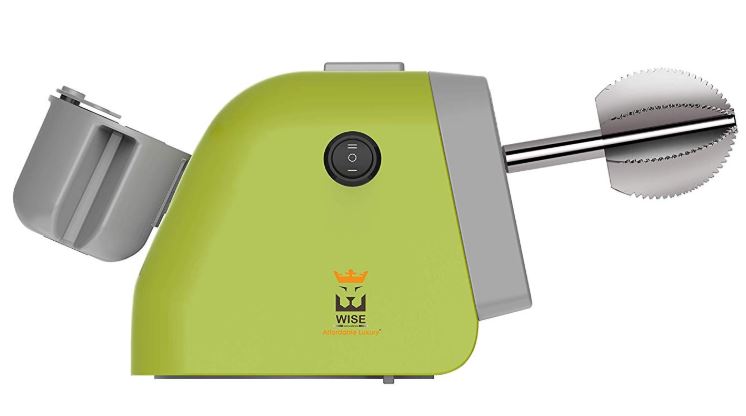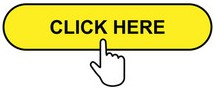 ---
There are varieties of rasam, depending on vegetable or fruit used, or the certain dominating spice and also depends on the region.
The rasams vary depending on the region like Udupi rasam, Kerala, Andra and Tamilnadu the taste varies.
I make rasam quite often at my house. Most of the time it is the pepper Rasam but some times I try different Rasam recipes. Last time I posted about pineapple rasam. I also posted tomato rasam, ginger rasam, garlic rasam. Every rasam has a dominating flavour.
Today a big drumstick tree had broken down in my garden which had plenty of tender drumsticks. So I wanted to try something different. I had heard of the drumstick Rasam soo thought of trying it.
---
Pre Seasoned Cast Iron Tawa – Healthy Cooking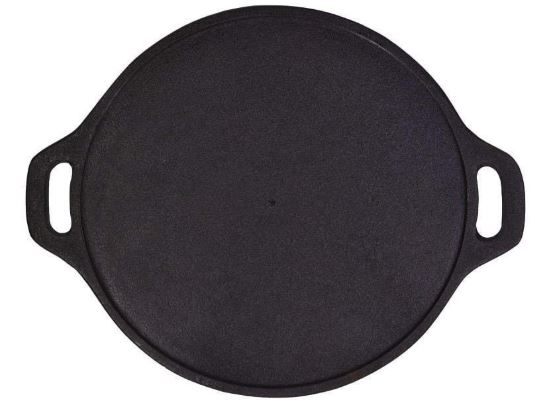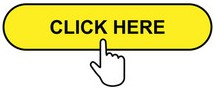 ---
Do you know drumstick is called a superfood?. It regulates blood sugar levels. Helps improve the digestive system. Great for developing stronger bones. Helps to purify the blood. Relieves respiratory disorders. Boosts immunity.
It's always good to have a drumstick tree in our garden as it doesn't require much space. The drumstick leaves and its flower has plenty of health benefits too.
How to Do Drumstick Rasam Recipe
Rasams usually have a unique flavour. In this recipe, the main ingredient is the drumstick pulp. I have added dal to make it thick. You can consider it as optional and try without it.
Secondly, I have used homemade Rasam powder. I have posted the recipe to make the rasam powder (click here to learn how to make the rasam powder). Alternatively, a variety of Rasam powders are available in the market you can use any Rasam powder.
Drumstick Rasam Recipe – A Healthy & Tasty Rasam
Course: Rasam
Cuisine: Indian
Difficulty: Medium
Drumstick Rasam is made from the pulp of drumsticks. It's a step by step details on how to make rasam. It's a healthy and tasty rasam perfectly goes well with white raw rice.
Ingredients
4 Drumsticks

2 Tomato

1/4 cup toor dal (optional)

1/2 lemon size Tamarind

2 cups water.

2 tsp coriander Leaves

1 & 1/2 tsp Rasam powder

For seasoning

1 tsp mustard

1/2 tsp urad dal

1/2 tsp jeera

1/4 tsp Methi

1/2 tsp hing

3 crushed garlic

1 red chilli

2 sprigs curry leaves
Directions
Soak the tamarind in water
Peel off the drumstick peel.
In a vessel add drumstick and tomato and boil it.
Remove Drumstick and tomatoes once it is boiled and cook the 1/4 cup toor dal in the same water.
In a vessel scoop out the Drumstick pulp and discard the fibrous part.
Peel off the tomato and add to the Drumstick pulp.
Squeeze soaked tamarind in the water and add the water also add, salt, Rasam powder ( Click here for the Rasam Powder recipe), cooked Dal and smash it using pav bhaji smasher or you can do it with your hands.
In a vessel, you want to make Rasam heat oil.
Add mustard and urad dal together.
Once the dal is browned add crushed garlic, Jeera, curry leaves, hing, Methi, red chilli and fry.
Add the smashed ingredients to the seasoning. OFF the flame to retain the flavour of the ingredients in the Rasam. The Rasam is not boiled once the seasoning is added.
Join us on our Facebook Group Spices & Aromas