Masoppu saaru or Mosoppu saaru is a popular dish in Mysore and Bangalore region. Here soppu is a Kannada word meaning green leaf vegetables.
Masoppu saaru or also called as Mosoppu saaru is prepared with a blend of different type of Greens. To name a few – Palak (spinach), Menthe (Fenugreek), Sabsige, hulisoppu, Harive Dantu (amaranth leaves) and many more.
---
---
When I was in Bangalore, early mornings the first thing we get to hear is sopppuuuuuuuu… A person with a pushcart full of different fresh greens. Ladies flock at the cart to buy these fresh greens and prepare a variety of dishes.
Just ask the cart guy to give greens to make Mosoppu and he will pic selected greens required to make this dish. The selected greens have a blended taste of sour, a slightly bitter and tangy taste which makes the soppu Saaru or Mosoppu simply awesome!
Masoppu saaru / Mosoppu saaru recipe
There are different ways or masoppu recipe of doing this curry, this recipe is from one of my Andra friends.
Here, Masoppu recipe, cooking the Dals and greens for a longer time is very important, so I have mentioned 8 whistles. Once it is cooked mash it this gives a perfect blend.
---
Enjoy your favourite songs in your kitchen – Bluetooth Speakers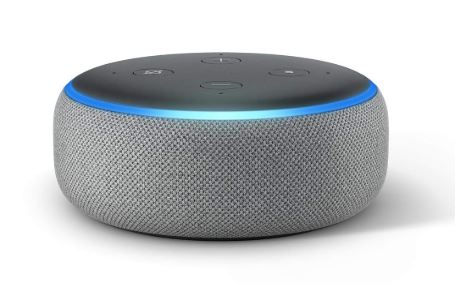 ---
You can add water, but do not make it too thin consistency. Squeeze out tamarind water and add enough salt and finally Tempering it. Serve it with Ragi Mudde or hot steamed rice topped with ghee. Mmmmm…. yummy.
I just don't need any sides. Masoppu Saaru and Mudde a weekly must-have dish in my house.
Bangaloreans cook it in another way too, in this masoppu recipe, adding whole tomato, onion, ginger, garlic and green chillis while cooking the greens. Take out all the whole things and grind it. I used to add 2 tsp of coconut and add it back to the cooked greens and temper it.
I am sure most of you have not tried this dish. Just try and let me know your feedback.
Masoppu Saaru Mosoppu Saaru – A Delicious and Healthy Green leaf Curry
Course: Main
Cuisine: Indian
Difficulty: Medium
Masoppu saaru also called mosoppu saaru is a delicious green leafy curry or sambar that tastes tangy, spicy that goes perfect with ragi mudde or rice.
Ingredients
1 Bunch Methi (fenugreek) leaves

1 Bunch palak (spinach) leaves

1 Bunch Amaranth (dantu soppu)

1 Bunch Dill (Sabsige) leaves

2 Big tomatoes

1 Big onion

2″ Ginger

1 Pod garlic

4 Green chillies

1 cup toor dal

Lemon size tamarind

1 tsp chilli powder

1/2 tsp turmeric powder

2 Tblspn oil

Salt

For Tempering

1/2 tsp Asafoetida

5 crushed garlic cloves

2 Red chilli

2 Sprigs curry leaves

1/2 tsp mustard

Oil
Directions
Clean the greens thoroughly and finely chop it.
Finely chop onions, ginger, garlic, tomatoes and green chillies
Add all the ingredients, 1/2 cup water except ingredients mentioned for Tempering and pressure cook for 8 whistles.
Once the pressure is released, using a wooden spoon mash it well. Add water if required and cook for some more time.
For tempering, heat oil in a tempering pan, add garlic and fry till it gets brown. Add mustard, curry leaves, red chilli, asafoetida. Add it to the curry.
This Masoppu goes very well with steamed rice, ragi Mudde or rice pundi. While serving add little ghee.
Join us on our Facebook Group Spices & Aromas