While planning a good menu for our party, a well-balanced food series is essential. Whether veg or non-veg buffet that generally consists of a welcome drink, starters, appetisers, main course and dessert.
When we decide on a lot of starters, the main course should be on the lighter side.
Kashmiri Pulao is a light main course which is a blend of rice with fried onions, dry fruits, pomegranate seeds also you can add pineapple.
Kashmiri Pulao – A veg Pulao
This recipe is also ideal for kids lunch box. Kids will love it since there is no chilli or ginger-garlic paste used. It tastes great with ghee fried nuts, fruits and the taste of fried onions.
There are a few things to be taken care of while cooking rice.
Type of rice, whether it is old rice or new. The new rice cooks faster than the other. The old rice is normally off White. The new rice is slightly transparent and white. I prefer the new rice.
Varieties of rice, Basmati, Bullet, Jeera, Sona Masoori and Kolam are commonly used. Most of the time I have issues with Basmati rice, as it gets overcooked or sticky. I usually make rice preparation with kolam or bullet rice.
Soaking is an important part as the rice cooks evenly and becomes soft.
The proportion of rice is 1 is to 2, this is the standard proportion. But sometimes, in the case of Basmati, we have to reduce it to 1 is to 1 1/2.
While cooking rice Initially keep it on high flame, once 50% of rice is cooked, reduce the flame, close the lid and cook. Once the water dries close the lid, off the flame and allow it for 30 mins before serving.
If you feel cooking rice in the above-mentioned way is a bit difficult to cook you can cook the rice separately. Add Little oil while cooking Rice.
Once the rice is done, off the flame and do not open it immediately, let it cook in the steam and open the lid only after 30 minutes.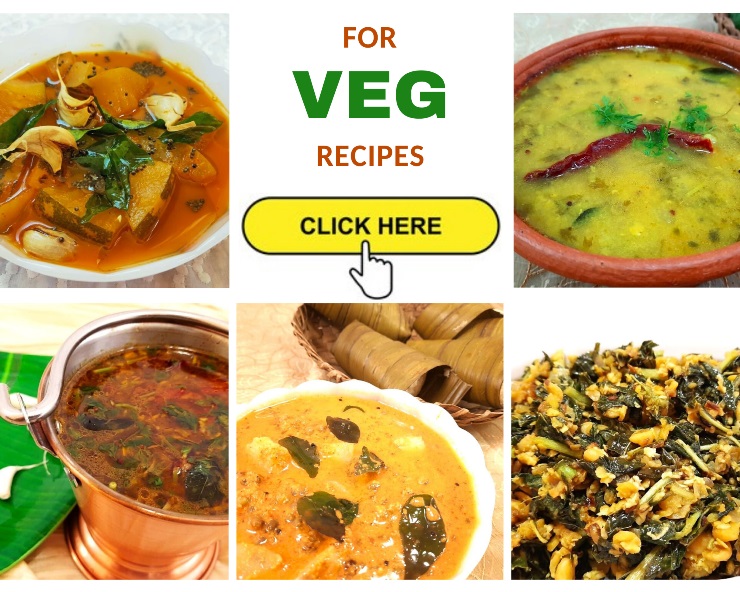 Join us on our Facebook Group Spices & Aromas
Kashmiri Pulao – Tasty Aromatic Veg Pulao with fruits and Nuts
Course: Main
Cuisine: Indian
Difficulty: Medium
Kashmiri Pulao is loaded with fresh fruits, nuts and aromatic spices that makes it healthy and tasty rice Item alternative to Biriyani.
Ingredients
General

1/2 kg Rice

500 ml milk

2 tbsp sugar

Salt

Garam masala

1 Black cardamom

2 Green cardamom

5 Cloves

1″ Cinnamon

1 Mace

1 Star anise

1 Bay leaf

For toppings

1/2 cup finely chopped Coriander leaves

3 Big onions

1 cup mixed dry fruits ( Cashew nuts, Badam, Raisins etc)

1 cup fresh fruits like pomegranate/pineapple/apple
Directions
Measure the rice in a vessel before soaking in water. Soak the rice for at least one hour before cooking.
Toppings Preparation
Finely chop the onions and fry them till they become golden brown, spread it on a tissue paper. Keep it aside.
Chop the nuts into small pieces fry them in ghee and keep it aside.
Deseed the pomegranate and keep aside. ( You can also replace with pineapple or apples)
Finely chop the coriander leaves and keep it aside
Rice Preparation
In a cooking vessel, add oil and ghee, add all the garam Masala mentioned and fry for about 2 minutes.

Mix water and milk (50:50), that is two times of the rice. Add this milk and water to the above fried garam masala, add sugar and let it boil.
Please Note: The total portion of water and milk should be two times the portion of rice. This is in case you are using normal rice. If you are using basmati rice you can use the ratio as one portion of rice to one and a half portion of water and milk. Take 50% milk and 50% water.
Meanwhile, drain the water from the soaked rice. When the water and milk start to boil add the drained rice.
Let the rice cook, once you see the rice absorbs the liquid, reduce the flame and cook for 15 mins and off the flame. Open the lid only after 30 mins.
Take the serving vessel and layer with rice. Spread rice, top it with fried onions, fried nuts, coriander leaves and pomegranate seeds. Repeat the layers.