Have some leftover Idlis?
You may steam it the next day…but you are bored eating idli again or you want something different for your breakfast the next day.
A tasty Idli Upma / Idli Upkari is a quick easy to make a breakfast preparation which takes just 10 minutes to prepare!
---
Todays Best Deal on Blender / Mixer / Smoothie Maker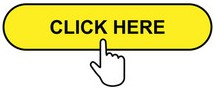 ---
Idlis are a healthy Indian breakfast. You can have it with varieties of chutneys, sambar – or even it tastes great with most of the Currys including veg, fish or any meat curry.
Apart from this, there are other non-conventional breakfasts are prepared from idlis like idli masala, idli chilli or sweetened idlis and many more of fusion kind of idlis.
Idli Upma / Idli Upkari – a simple recipe
Idli Upma / Idli Upkari is a popular recipe of south India, where the Upma / Upkari is made from leftover idlis. The preparation is simple and can be prepared in 10 minutes. a great recipe for working women in cities.
---
Automatic Electric Rice Cooker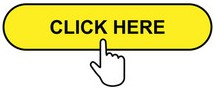 ---
This is a very simple recipe with very few ingredients. The upma is made with crumbling the idlis and adding the tempered basic ingredients makes in simple but tasty breakfast.
This breakfast can be made more power-packed by adding groundnut and raisins making it healthy.
Next time when you have leftover idlis try this recipe and if you like it don't forget to give your feedback review at the bottom of this page
Join us on our Facebook Group Spices & Aromas
Idli Upma / Idli Upkari – Easy Breakfast in 10 Minutes
Course: Breakfast
Cuisine: Mangalorean
Difficulty: Easy
Idli Upma / Idli Upkari is a delicious breakfast from the leftover Idlis. It's a quick and easy to prepare recipe with only a few ingredients.
Ingredients
6 Idlis

2 Green chillies

1 Spring curry leaves

1/2 tsp mustard

1/2 cup grated coconut

1 1/2 tsp urad dal

2 tbsp Oil

1 Tsp sugar

Salt if needed
Directions
Crumble 6 Idlis and keep aside. You can crumble it with hands or use mixi.
Heat oil in a pan. Add 1/2 tsp mustard, 1 1/2 tsp urad dal, 2 chopped green chillies, 1 spring curry leaves.
When the mustard starts to splutter add the crumbled Idlis and grated coconut and mix well.
Add 1 tsp of sugar
Add salt if needed. Since the Idlis already have salt. You can add salt as per your taste.
A quick and healthy breakfast ready in minutes.
Notes
The leftover Idlis are better than fresh ones since they become slightly hard the next day and becomes easy to crush.
To make it more Powerpacked, you may add few ground nuts and raisins.