Rice Rava Pundi – a step-by-step recipe.
Every morning when I wake up the big question for me is what to prepare for breakfast?
Since I always prefer healthy food and also I have to prepare what my son loves to eat.
---
Solimo Stainless Steel Induction Bottom Steamer/Modak/Momo Maker with Glass Lid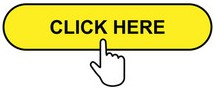 ---
Other concern is I have to prepare something that's easy and quick to make because my son leaves early for school.
Rice Rava Pundi – Quick, Healthy and Easy Recipe
Rice Rava Pundi, Dumplings or in Konkani we call Mutli is easy and quick to make and yes my son Loves it with chutney or curry.
When we talk about rice dumplings, there are two ways of making it. One by grinding rice and other is by using rice rava.
This recipe is about using rice rava. Rice dumplings / Pundi / Mutli are quite popular in Mangalore. They are simple to make and can be served as breakfast, for lunch and as an evening snacks too.
For lunch, it is normally served with non-vegetarian gravies. For breakfast, it is normally served with chutney.
I love to have it with Dal fry. For the evening snack, I usually season the rava with curry leaves mustard, add a bit of sugar while boiling and rest of the Method remains the same. Seasoning is done only for dumplings made with rava.
This is a less time-consuming dish, kids will like it. Since it has a blunt taste, is ideal when served with chutney or gravies.
Try this recipe and share your feedback.
Idli Upma / Idli Upkari – Easy Breakfast in 10 Minutes
Appam Recipe – Authentic Mangalorean recipe for delicious Appams
Moode Gasi – Traditional Idli/Rice cakes with green gram curry
Idli Sambar – A Healthy Tasty Sambar Recipe
Rice Rava Pundi – Quick and Healthy Rice Dumplings
Course: Breakfast
Cuisine: Indian
Difficulty: Easy
Rice Rava Pundi or Mutlin or dumplings are quick, easy and healthy breakfast dish prepared from steamed rice rava. It's a simple to make and is tastes awesome with chutneys, chicken or any veg curry. Bring variety in your breakfast menu including this in your list and kids will love this.
Ingredients
2 cups of water

1/2 cup coconut

2 cups rice rava

1 tsp salt
Directions
Boil two cups of water and add salt to it.
Add coconut and wait till the water boils
Once you see water boiling add the rice raw and stir it continuously till the entire mix thickens and comes together.
Wait for about 25 minutes or till it cools down.
Make round balls and place it on the steam cooker and cook for 15 to 20 minutes.
Rice rava pundi, mutli, dumpling is ready.
Recipe Video
Join us on our Facebook Group Spices & Aromas