Ask any south Indian about the best breakfast and you will find many fans of Chow Chow bath or in Mangalore, it's called Uppittu Sheera. A chow chow bath is a Khara bath (Rava kichadi) served along with Kesari bath. This combination is one of the very popular breakfasts prepared other than idli and dosas. In Mangalore and Maharashtra, this sweet dish is called Sheera. In north India, it is also called suji halwa.
---
Easy coconut grater – Make your work easy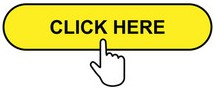 ---
Kesari Bath / Sheera can be served along with Khara bath or can be eaten separately. This sweet can also be served after the meal.
There are few other variations in preparations where pineapple or banana is added in the preparation.
Kesari Bath / Sheera recipe
Sheera is a rich sweet made with chiroti rava, a lot of ghee, sugar and nuts. A perfectly cooked sheera is well balanced with moisture and just melts in the mouth.
I haven't added any colour in the preparation. One can add natural Kesar or turmeric which gives saffron orange yellowish colour or can add artificial colours.
---
Adjustable Multipurpose pan and Pot tawa Rack Holder Stand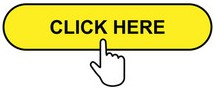 ---

This is a quick and easy preparation. Also, I prepared it with mild sweet. If you prefer more sweetish you can add more sugar.
Carrot and Pumpkin Halwa with Ice Cream – Republic Day Special Dessert
Holige Recipe / Obbattu Recipe / Puran Poli Recipe – Soft and Tasty Recipe
Join us on our Facebook Group Spices & Aromas
Kesari Bath – Sheera recipe
Course: Sweet
Cuisine: Indian
Difficulty: Easy
Kesari bath / Sheera is a popular south Indian sweet that just melts in mouth. It is made with rava, ghee and sugar as main ingredients.
Ingredients
1/2 cup Chiroti Rava

1/3 cup ghee

1/2 cup sugar

1 1/2 cup water

4 cloves

Cashew nuts

Raisins

Less than a pinch salt
Directions
Take 1 tsp ghee in a pan and fry the cashew nuts and raisins. Keep aside
To the same pan add another tsp ghee and fry Chiroti rawa. Fry till you get a good aroma. Add 4 cloves while frying. Keep aside
In a vessel take 1 1/2 cups of water and boil it. Here we need to take 3 times water that of the quantity of rava. I have used 1/2 cup Rava, hence I have used 1 1/2 cup water.
When the water boils add the Rava and stir continuously without stopping till entire mix comes together. Cook it in low flame.
Now add 1/2 cup sugar and mix it thoroughly till the sugar melts.
Add all the remaining ghee, cashew nuts, raisins and cardamom powder. Mix it well.
Close the lid and cook for 5 minutes on slow flame. Off the flame. Open the lid after 15 minutes.
Notes
I have not used food colour, you can use it while water is boiling. You can also add Kesar
Be careful while adding salt it Should be less than a pinch or even avoid. More salt will ruin the entire taste of the Kesari bath.
Join us on our Facebook Group Spices & Aromas